New Delhi (India), February 8 (ANI): Indian designer Rahul Mishra presented his Cosmos collection at Paris Haute Couture Fashion Week on January 23. Mishra is the first Indian designer to have been invited to show his collection at this prestigious event, having debuted last year.
This year, Mishra was joined by Gaurav Gupta, who presented his collection on January 26, Republic Day. Haute Couture, or literally "high sewing" is the creation of high-end, custom-fitted pieces, made by hand from beginning to end. Mishra's Cosmos collection, for example, showcased pieces which took from between 400 hours to 7000 hours to make. Mishra has also been known to employ artisans from various villages across India who all worked from their homes.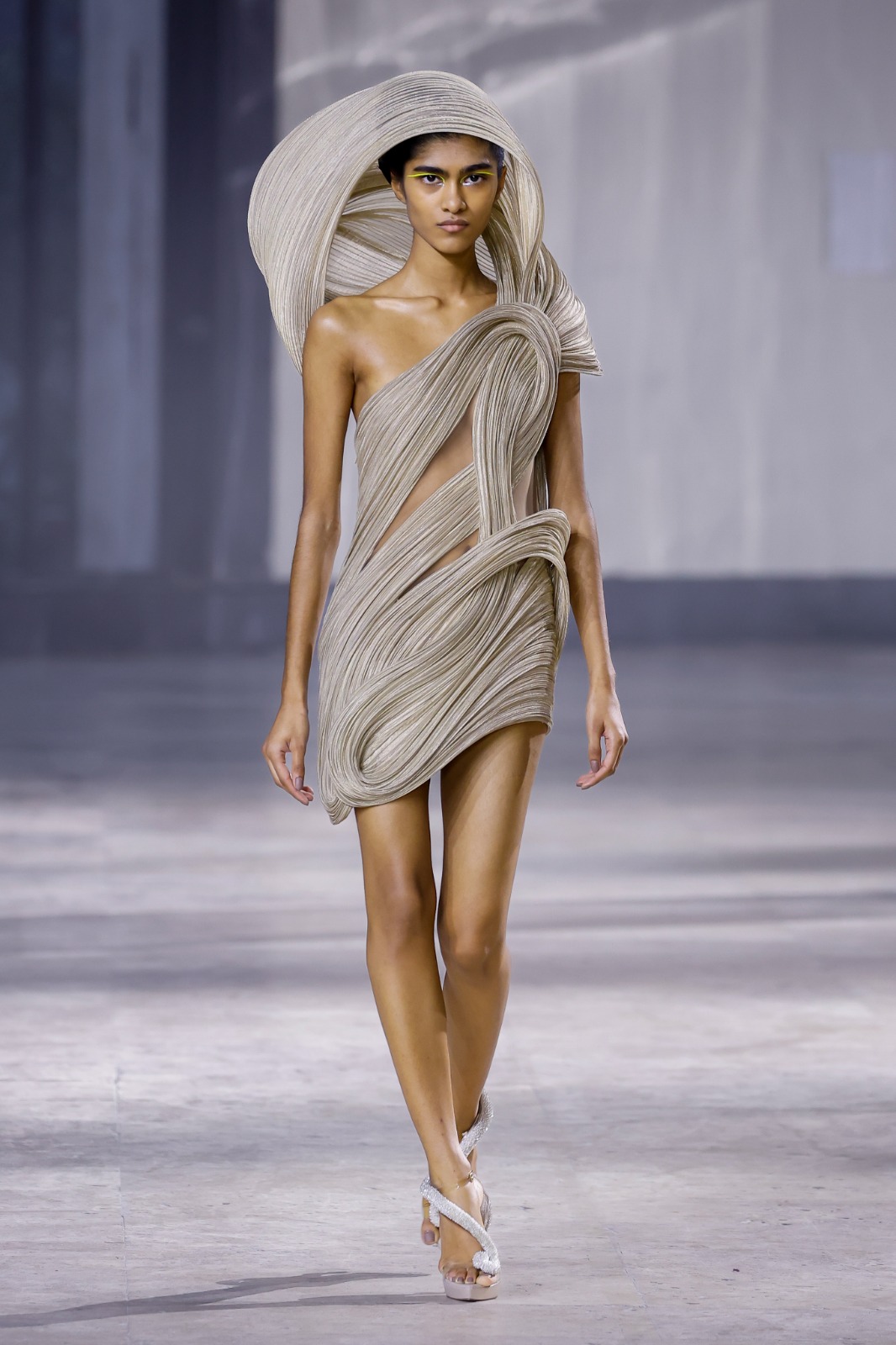 "This cosmos is not just a collection, it's an idea of inclusivity, an idea that does not showcase my excellence, but the idea which showcases a group's excellence, the idea which showcases the best of craftsmanship which the simplest form can happen from different villages. So today we engage and work with at least eight to nine hundred villagers on a regular level", says Couture Designer Rahul Mishra.
For those familiar with the fashion industry in India, the amount of painstaking work which goes into various garments is no surprise. And with two great Indian designers already being featured on one of the world's most exclusive runways, there is sure to be more attention and focus on the fashion and couture industry of India.
The Haute Couture Fashion Industry was estimated at USD 11,472.61 million in 2021 and is projected to reach USD 13,456.60 million by 2028, exhibiting a compound annual growth rate of 2.3 per cent during this period.
While Indian designers are only beginning to achieve much-deserved recognition in the world of haute couture, the textile and apparel industry in India has long been strong across the spectrum from fibre, yarn, and apparel.

India's ready-made garment exports are expected to see a compound annual growth rate of 12 to 13 per cent and surpass USD 30 billion USD by 2027.
The industry is the second largest employer in India after agriculture. India's textile exports were also the highest ever during the financial year 2021-2022, surpassing USD 44 billion. The industry's growth drivers include an abundance of raw materials, competitive manufacturing costs, and availability of skilled labour.
There is also a significant foreign direct investment in the textile industry, with FDI bringing in USD 1,522.23 million from 2017-2022. The government's efforts, including the Production Linked Incentive Scheme, with an approved outlay of INR 10,683 crore will allow the industry to compete globally.
With India's strong economic foundation and rapidly expanding middle class, the fashion industry of the country is expected to become increasingly organized and profitable. The Fashion Design Council of India is committed to furthering the cause of Indian fashion and to endorsing and encouraging Indian designers to grow their brands sustainably, both domestically and internationally, and this will continue to be a key driver of this push.
Sunil Sethi, the chairman of the Fashion Design Council of India, is confident that the Indian fashion industry will continue to grow over the next few years, with the business returning to pre-pandemic levels. Much of Indian fashion was solely focused on bridal wear and ethnic wear. With increased demand, locally and globally, Indian designers are on track to take the world's runway by storm.


"We follow all the compliance rules. We are no longer a cottage industry. We now have regular big factories whether it is in Noida or Delhi or Gurgaon or Bangalore, or in Mumbai. What's important is that we operate factories now. We have the supply chain logistics with us which we didn't have earlier." Sethi added.
With Rahul Mishra and Gaurav Gupta already holding their own amongst the world's top couturiers, The brand India takes to the global fashion industry is soon to be another notch in her belt. (ANI)