New Delhi [India], January 16 (ANI/ATK): The FTX collapse is one of those events you'd never believe could happen if something told you beforehand. FTX was the second-largest crypto exchange, and it seemed too big to fail because of all the connections it had to brands and firms in and outside of the crypto landscape. And as you'd imagine, the collapse has done the market no good, as many crypto enthusiasts believe that the contagion may not be over yet despite the other institutions it has pulled down. Events like this have a serious effect on the market, and we could see several other institutions declaring bankruptcy months after, which is why users have been extra careful with the market.
Big Eyes Coin (BIG) is a new meme coin project that has built momentum despite the bear market and continues to close out on presale. Initially, it was not affected by the bearish market conditions, but the FTX crash has been followed by decreased user activity and has left emerging projects struggling. However, Big Eyes Coin (BIG) still presents an opportunity for early buyers and is still potentially the biggest meme coin in the market as we have seen meme coin show strength in worse market conditions.
Binance, the largest crypto exchange, has also been the subject of intense scrutiny in the past few weeks following the release of its audit report from auditing firm Mazars. Additional news regarding Mazars has not been particularly good for Binance, and certain users have used it to fuel negative news about the exchange. While Binance has yet to stall or look to have any difficulty processing transactions, Binance has suffered abnormal outflows of billions in net withdrawals as mistrust grows and doubt about the firm's financial viability looms.


Binance Coin (BNB): Exchange Working Hard To Undo FTX's Damage
BNB is Binance's native token, and beyond the crypto exchange, the token serves as the token for the BNB Smart Chain, which is an EVM blockchain that supports smart contracts and decentralized applications. The BNB Smart Chain is a network preferred for its improved scalability, and beyond this network, Binance's other products, like the BUSD, have a huge influence on the market.
Binance's failure would be catastrophic for the landscape, and despite the firm showing strength over the past several weeks, there seems to be more intense scrutiny coming. Owning BNB is like owning some stake in Binance, and you could bet on the healthiness of the exchange by holding the cryptocurrency. BNB is the third-largest cryptocurrency and shows its stronghold in the market.
Big Eyes Coin (BIG): Why Its Bonus Is Offering Huge Hope And Profit Opportunities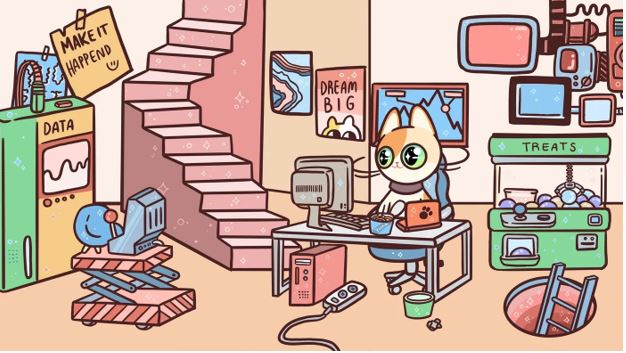 Big Eyes is a new meme coin project with massive momentum on presale over the last several weeks. However, the past few days have been somewhat slow by Big Eyes' standards. The meme coin raised USD 1 million in the first week of presale and rang across the market with people rushing in to bet on the next biggest meme coin. Big Eyes has now raised over USD 14 million and is looking to close stage 8 presale at a USD 15 million target. There are only a few tokens to sell on presale, and you'd be lucky to be able to buy the tokens before the presale is over.
Presale is the earliest opportunity you can get on any cryptocurrency. It offers you a low-risk opportunity to enter the project while the project gets to raise money for its early projects. This is a win-win situation because buyers have a huge profit margin, and in the worst-case scenario, you get to exit with minimal or no loss.
Big Eyes has established itself as deserving of the hype it has built in the cryptocurrency market. The new meme coin project aims to build a self-propagating ecosystem that can serve the market and help its community holders create wealth out of utilities like DeFi, NFTs, gaming, and the metaverse. The blockchain is a highly rewarding ecosystem for users, and meme coins have found the hack.
In order to bring the launch ahead, use the code LAUNCHBIGEYES200 to receive a HUGE 200% BONUS bringing our launch closer!
By using the code, you will be getting a 200 per cent bonus on your purchase! To clarify further, when you purchase 10$ worth of Big Eyes using the code LAUNCHBIGEYES200 it will show as 30$ (200 per cent bonus) on the buy page. If they do not reach an additional 12 million by the end of January, the Big Eyes team will continue the pre-sale as normal.
Enter the Big Eyes Coin (BIG) presale now, and don't miss a unique opportunity to make profits:
Presale: https://buy.bigeyes.space/
Website: https://bigeyes.space/
Telegram: https://t.me/BIGEYESOFFICIAL
This story has been provided by ATK. ANI will not be responsible in any way for the content of this article. (ANI/ATK)