New Delhi [India], January 15 (ANI): India has announced a donation of 12,500 doses of pentavalent vaccines to Cuba. The decision was announced during Union Minister of State for External Affairs Meenakashi Lekhi's visit to Cuba from January 12-14.
During her visit, Meenakashi Lekhi held a meeting with Cuba's President Miguel Diaz-Canel and discussed matters of bilateral importance and political and economic cooperation, according to the statement released by the Ministry of External Affairs (MEA).
Pentavalent vaccine provides protection to a child from 5 life-threatening diseases -
Diphtheria, Pertussis, Tetanus, Hepatitis B and Hib.
Meenakashi Lekhi tweeted, "Glad to call on H.E. Miguel Diaz-Canel Bermudez, President of Cuba today and discuss with him the entire gamut of cooperation between our two friendly countries."
MoS for External Affairs Meenakashi Lekhi was received by Cuban National Assembly Speaker Lazo Hernandez. The interaction between the two leaders included the development of indigenous vaccines against COVID and women empowerment.
"Pleased to meet H.E. Esteban Lazo Hernandez, President of Cuba's National Assembly of People's Power and discuss with him means of strengthening cooperation between parliaments of the two countries. @MEAIndia @IndianDiplomacy @CubaMINREX," Lekhi wrote in a tweet.

Lekhi apprised Hernandez about policies of Indian government and stressed on the need to further bolster cooperation between the parliaments of India and Cuba, according to the statement released by MEA.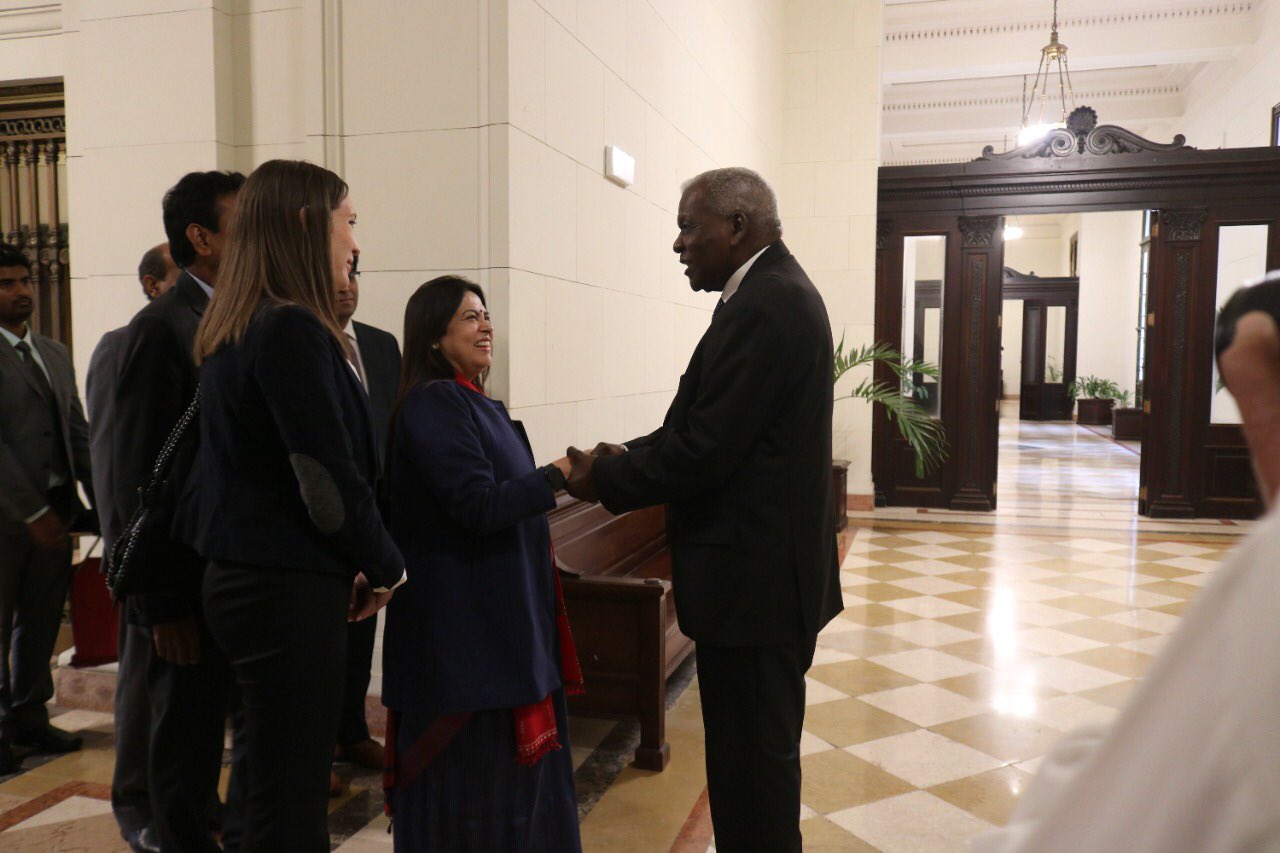 Esteban Lazo Hernandez appreciated India for its support for Cuba at the United Nations, assistance projects and LOC and in training Cuban nationals under ITEC and others subjects.
Meenakashi Lekhi also held a meeting with Cuba's Acting Minister of External Relations of Cuba Gerardo Penalver Portal. The two sides discussed issues of common interest and expressed readiness to enhance cooperation in development assistance programmes, trade and investment, energy, disaster management, culture, health and pharma, AYUSH, and biotechnology.


Furthermore, Meenakashi Lekhi and Gerardo Penalver Portal held detailed discussions on LiFE, CDRI, International Year of Millets 2023, sustainability and climate change, according to the MEA statement.
Lekhi also held a meeting with Cuba's Minister of Culture Alpidio Alonso Grau and agreed on further strengthening ties in culture with increased exchanges and cooperation, including cinema.
During her visit, Lekhi visited Fidel Castro Centre in Havana and the 'panchakarma centre' in International Health Centre (La Pradera) that was set up in association with AYUSH Ministry.
She also held interactions with the La Pradera Director and practitioners of Ayurveda. She also paid floral tributes to Jose Marti at his monument in Havana. Furthermore, Lekhi paid floral tribute at Mahatma Gandhi's bust in Havana. (ANI)